Training Resources
The primary goal of the mentoring component is to assess and match each cadet with an unrelated adult in the community in an effort to develop a sustained relationship. The cadet and family are asked to nominate a volunteer from their community to be the cadet's mentor. This adult acts as a friend, companion, supporter and role model to the cadet while engaging in activities of mutual interest. The mentor reinforces the new skills of the cadets and acts as a catalyst to personal growth and achievement. Mentors are asked to help guide and counsel the cadet as he or she begins the transition to employment, higher education, vocational training, military or completing the high school diploma. Mentoring is an act of community building. Mentors are entrusted with molding a young person into a contributing and productive member of society.
This training will help the mentor understand his or her responsibilities moving forward.
---
Helpful Links
MentoringWorks Washington: https://www.mentoringworkswa.org/resources/for-mentors
Mentor- National Mentoring Partnership: http://www.mentoring.org/ Click: Program Resources
---
Optional E-Learning Modules Available
Our Mentors are no "rookies." They are positive, energetic people who know the value of preparation. We have a strong curriculum with both Online and Onsite components. Web-based e-learning modules are available through login, day or night at your convenience. There are 10 modules, divided up into 15-minute chunks. Follow the simple steps from the e-learning Instructions below to complete the online training and then report your readiness for on-site training. E-learning takes about 2.5-hours total but can be broken into smaller, 15 minute blocks. This is not a requirement.
What you will need to complete for the online portion.
---
Complete the Following 10 Modules
Module 1 - Welcome to the ChalleNGe Team
Module 2 - Overview of the ChalleNGe Program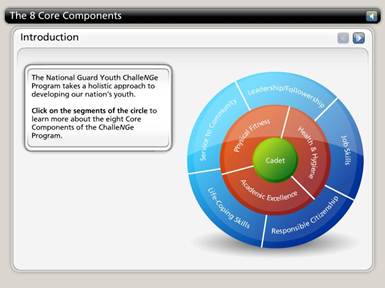 Module 3 - What is a Mentor and Roles of the Mentor and Mentee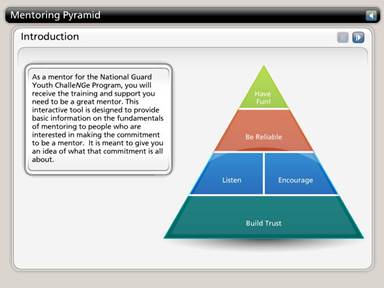 Module 4 - Characteristics of a Mentor (What is a Mentor)
Module 5 - The Case Manager & Reporting (Audio)
Module 6 - Qualities & Needs of Adolescents
Module 7 - Relationship Building
Module 8 - Expectations of the Relationship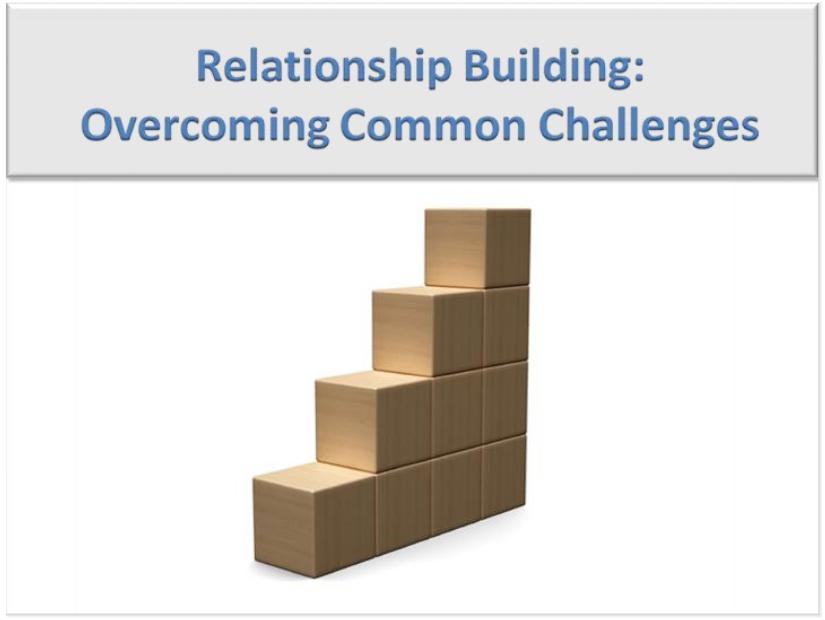 ​
Module 9 - Introduction to P-RAP (Audio)
Module 10 - Communication Between Mentor and Mentee