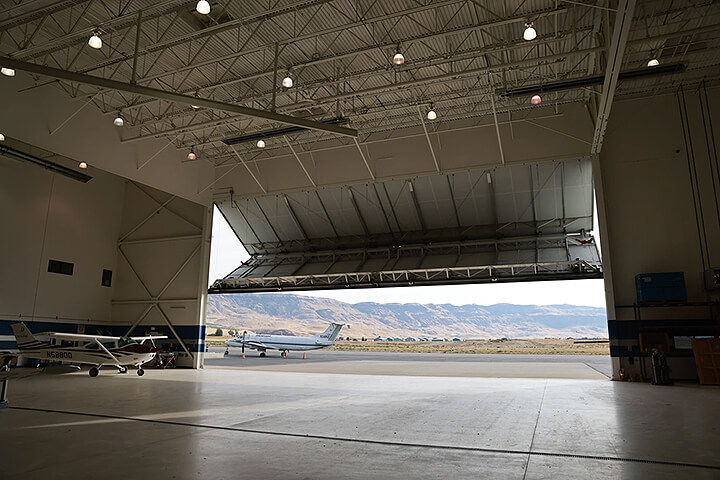 Aviation leaders check out new home in Wenatchee
---
With an emphasis on preparedness and being postured to support following a devastating earthquake in Western Washington, the Washington Army National Guard is finalizing the relocation of the Army Aviation Support Facility #2 (AASF-2), currently located on Fairchild Air Force Base near Spokane to the Pangborn Memorial Airport in Wenatchee.
The move also coincides with the current hanger on Fairchild set to be renovated and re-acquired by the 141st Air Refueling Wing to support its Strategic Airlift Command's evolving missions.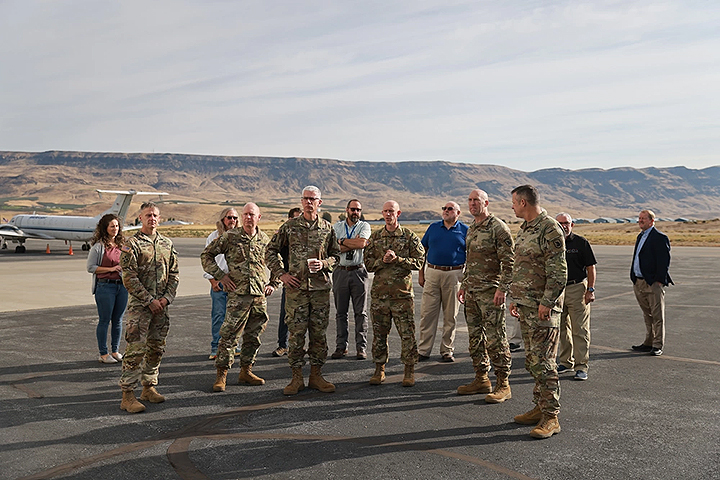 "A location in Eastern Washington is critical given Western Washington communities are at high risk of a wide-scale disaster to include a Cascadia Subduction Zone (CSZ) earthquake or volcanic eruption," said Maj. Gen. Bret Daugherty, the adjutant general, Washington National Guard.
Based on the analysis done by the Construction Facilities and Maintenance Office and Army National Guard leadership, a presence in Eastern/Central Washington is critical. Not only for quick response to Western Washington, but also due to the extreme fire behavior over the last decade seen across the state.
Lt. Col. Ben Gering, AASF-2 commander, along with senior leaders of the Pangborn Memorial Airport, hosted senior leaders of the Washington Army National Guard, including the new Commanding General, Brig. Gen. Paul Sellars and Col. Jack Mushallo, Army Guard Chief of Staff on a tour of the newly acquired facility.
"This was a great opportunity to show our new commander what the facility looks like, to show why Wenatchee is such a draw for us, and to give him a snapshot of what the future of this airport holds for us," Gering said.
That future includes leasing this facility for 10 years while a more permanent flight facility and readiness center is built further down the runway at Pangborn.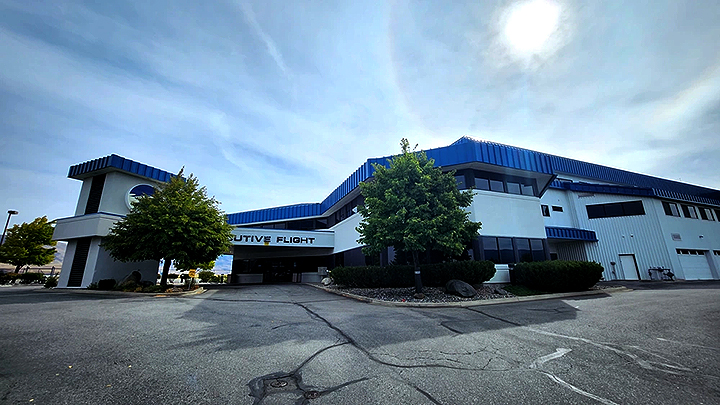 About 100 soldiers will drill out of the facility on a monthly basis. The units that will be stationed there are Charlie Co., 1st Battalion, 112th Aviation; Det 2, Charlie Co., 1st Battalion, 168th General Aviation; and the 286th firefighting detachment.
"Our long-term plan is to purchase land at the Pangborn Memorial Airport and request federal funding to construct a new, permanent Aviation Support Facility and Readiness Center," said Sellars. "We hope to have a permanent presence in Wenatchee, one that can support the community, while also providing opportunities to those in the area interested in aviation and the military."
The move is tentatively scheduled for summer of 2024.
---