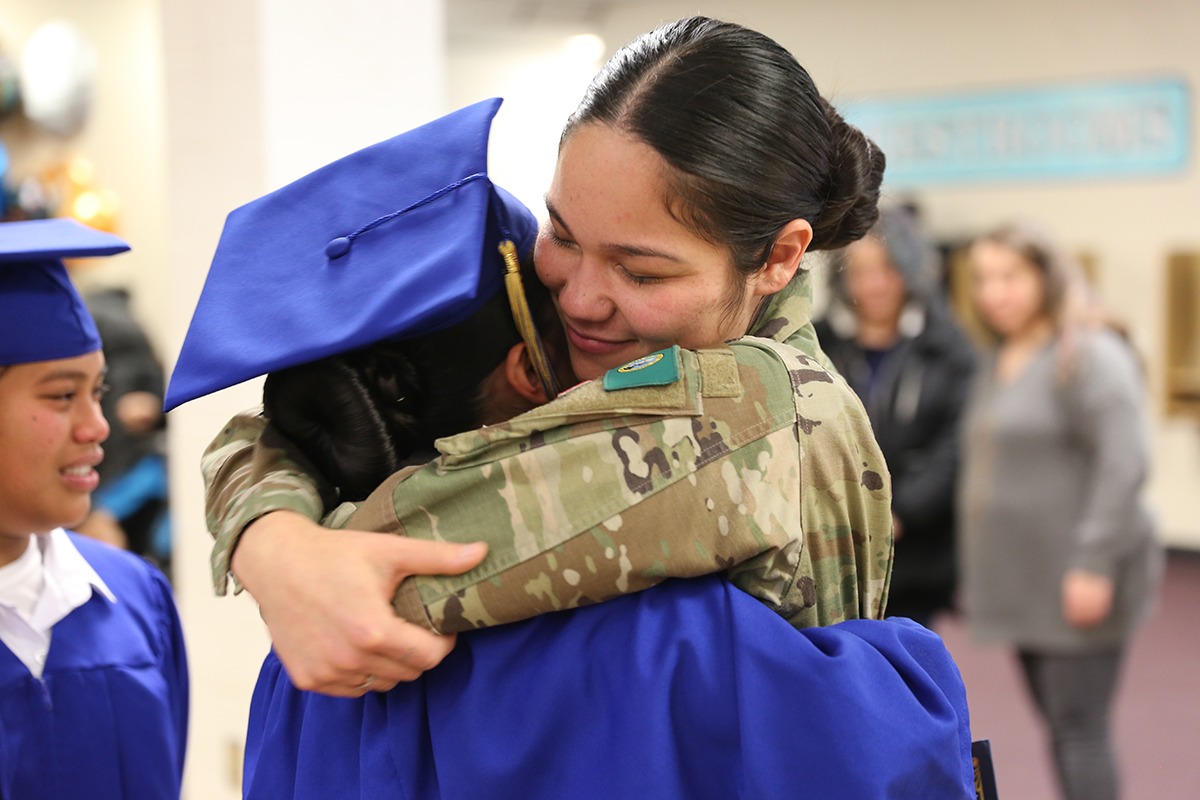 Youth Academy cadre shares story of growth, challenges
---

Staff Sgt. Michelle Padilla is passionate about the Washington Youth ChalleNGe Academy. She has been since she first stepped on campus in 2013.
"Before I came to the Academy, I was homeless for two years, from ages 15 to 17 and a half," Padilla said. "So when I got to the Academy, automatically it became the support I never had."
Padilla is open about her early struggles. She was hanging out with the wrong crowd, running around all night and getting into things she shouldn't have been. Nearly a decade later, and a graduate of the Youth ChalleNGe Academy, Padilla is now a cadre member, sharing her experiences and stories with the cadets that she is helping guide through the 22-week program.
"I craved discipline. I didn't know I craved discipline and I think that happens a lot with our youth," said Padilla. "So when I got here, I was a little stubborn. So I stepped back and really soaked in everything that they taught."
After completing the program, Padilla had to face the reality of life again off campus. She knew she didn't want to return to the life she was living prior.
"As soon as I went back home, I started to fall back into habits that I had before. We all make mistakes," said Padilla. "I took a step back and looked and started saying, this is not the goals I had for myself."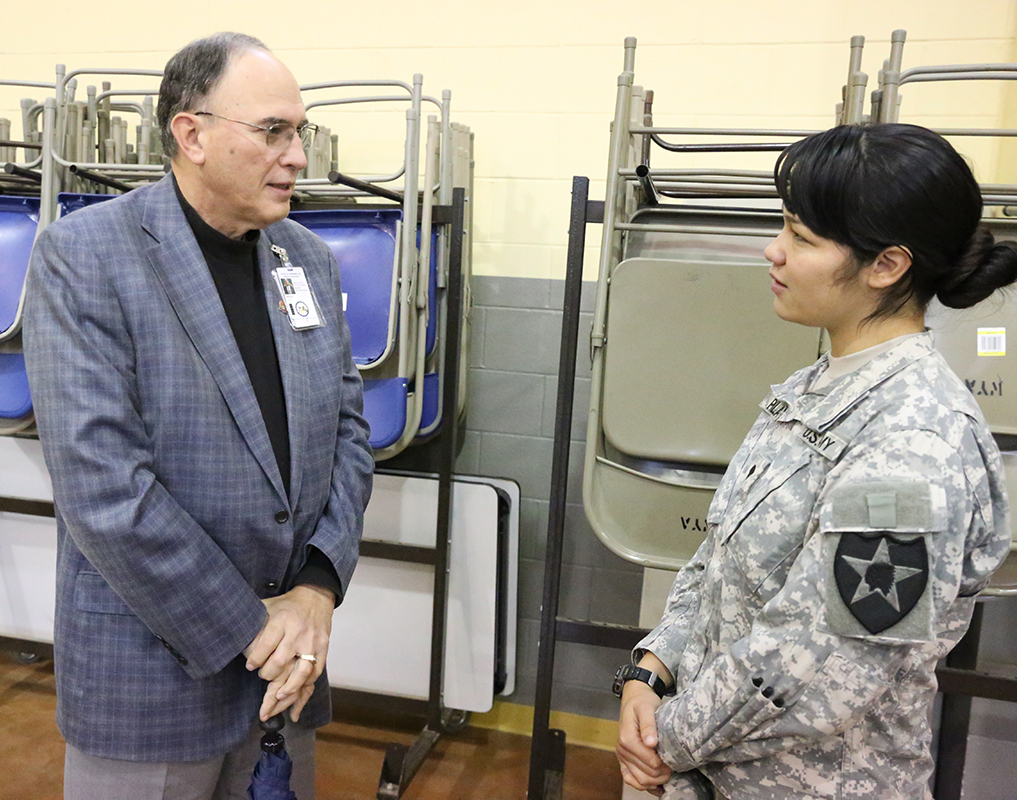 Former Youth Academy Director Larry Pierce with Padilla in 2017, when she was with the Guard.
She began applying the lessons learned and joined the Washington Army National Guard in 2014 as an ammunitions specialist with the 181st Brigade Support Battalion. After returning from basic training and advance individual training, she began working at the Joint Service Support, helping Guard members and their families.
"I am an ammunitions specialist. However, I have to mention that my focus is on making sure I am a well-rounded NCO to my entire team," Padilla said. "That's really what I would say my internal MOS is. Mentorship to my subordinates is huge for me."
She joined the Youth Challenge Academy as a cadre member in June of 2022, turning down a promotion in the Guard that would have taken her away from her new full-time job. Padilla wants to set a good foundation as a cadre first to ensure she is giving back and helping the next generation of cadets.
"I am specifically with the ladies' platoon and watching how they maneuver through their emotions and their reactions with one another," Padilla said. "It is so much easier having worn the same boots that they wore and the same uniform they are wearing. I always tell them, hey I once was where you are at, I once thought I couldn't grow from where I was, I once thought I couldn't learn from these things and apply them to my life."
The mission of the Washington Youth ChalleNGe Academy is to provide a highly disciplined, safe and professional learning environment that helps empower at-risk youth to improve their educational levels and employment potential and become responsible and productive citizens of the state of Washington. For Padilla, being a cadre member now is the chance to watch the growth of her own cadets.
"It is critical that following generations get productive, well serving guidance," Padilla said. "It is amazing to watch their growth and look back and be like whoa, this was me, this is how I was being watched by my cadre and I didn't know it at the time. So to be that example of I have walked where you have walked and I made it out and I have accomplished things in my life, I know you can do the same and better."
---