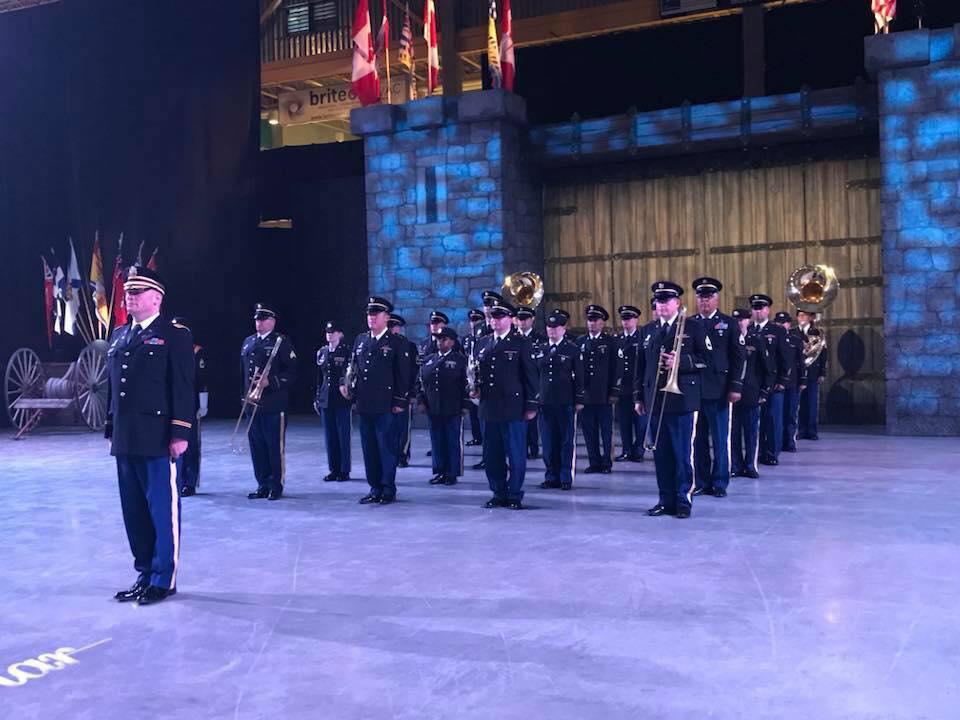 133d Army National Guard Band
The 133d Army Band is a diverse group of musicians and ensembles, which serve the community and represent the Washington National Guard to audiences across the state. Members of the band range in age from their late teens to mid fifties and represent a wide cross section of our community. With music educators and professional musicians, students and other career professionals, the 133d Army Band is diverse in its professional composition. These soldier-musicians are special people who possess a rare mix of both military and artistic abilities. This mix is best expressed in the acronym "BAND LDRSHIP", which represents both Band Values and the Army Values.
The 133d Army Band is located at Camp Murray, Washington. Typically, the band meets one weekend per month and performs a two-week concert tour around Washington State during the summer. There are additional opportunities for band members to perform if they choose to. Those additional opportunities generally include: community concerts, sporting events, Army National Guard ceremonies, state functions and other events and gatherings.
---
133rd Army National Guard Band Command Team
Commander - CW3 Scott Pierson
1st Sergeant - 1SG Richard Little
---